Atomik 160cc Black Reign Bigfoot Dirt Bike
A full selection of pit bikes from Atomik!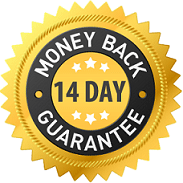 Originating from the CRF50, hopped up with bling and performance parts, pitbikes are a growing segment of the motorcycle market.
Atomik's pit bikes models range from 110cc, 125cc, 140cc, 150cc to even 160cc. We also stock a number of performance options for our engines and pit bikes, allowing you to fully customise your machine to make it ride how you want. Atomik's pitbikes are popular for general riding, jumps, and racing and are available at prices that are sure to suit any rider.
We make it simple for customers to browse and buy a range pit bikes online, providing them with an easy to navigate online store that showcases all the best pitbikes we have to offer.
General
Maximum Speed
100km/h
Seat Height
840mm
Bore x Stroke
60mm x 57mm
Front Suspension
740mm Alloy Upside Down Fork
Rear Suspension
1000 lbs 305mm Nitrogen Charged Gas Shock with Reservoir & Adjustable Preload
Compression
0.459027778
Front Tyre
70/100 - 17 High Grip Motocross Tread Pattern Knobby Tyre
Rear Tyre
90/100 - 14 High Grip Motocross Tread Pattern Knobby Tyre
Final Drive
Gold KMC #428 Chain
Front Rim
1.60 x 17 Black Steel Rim with Heavy Duty Spokes & Alloy Hub Assembly
Rear Rim
1.85 x 14 Black Steel Rim with Heavy Duty Spokes & Alloy Hub Assembly
Tyre Pressure
18 psi
Handlebar
Alloy High Bend Mini Bar
Handlebar Grips
Soft High Grip Rubber
Magneto Type
Electronic Ignition System
Ground Clearance
330mm
Swingarm
Steel
Fuel Capacity
4L
Triple Clamps
Alloy
Engine Oil Grade
Non Synthetic 10W/40SF - 4 Stroke Engine Oil
Optimal Engine Oil Level
1100mL
Intake / Exhaust
32mm Race Pipe + Pro Circuit Style Alloy Muffler
Technical
Engine Model
Genuine Atomik YX Big Bore Race Engine - 160cc
Engine Type
4 Stroke - Single Cylinder
Starting Mode
Kick Start
Ignition Type
CDI
Clutch Type
4 SPEED Manual - N1234 - START IN ANY GEAR
Controls
Alloy Bi-Fold Brake Lever and Alloy Bi-Fold Clutch Lever
Cooling System
Oil Cooled
Frame1
KLX STYLE SDG TRELLIS CHROMOLY
Transmission
30mm MIKUNI
Front Brake
Hydraulic Brake with Single Piston Caliper - Ventilated Wave Disc Rotor
Fuel Type
Regular Unleaded (92 or higher)
Rear Brake
Hydraulic Brake with Single Piston Caliper - Ventilated Wave Disc Rotor
Gearing
15 Tooth Front / 41 Tooth Rear
Idle Speed
1500rpm
Maximum Output
18HP
Maximum Power
10kW
Rider
Maximum Load
120kgs
Product Size
1800 x 740 x 1170 mm
Important Safety & Product Information
Always wear a helmet, product clothing and gear such as goggles, long sleeves, long pants, boots and gloves/hand protection when riding these products. For motorised products a motorbike standard helmet needs to be worn. Never let children ride dirt bikes that are meant for adults, even as passengers. Do not carry any passengers on dirt bikes that are meant for one person. Dirt bikes are not all-terrain vehicles so they cannot go safely on all types of terrain. Avoid riding on rough terrain or steep slopes. Ride on familiar tracks and beware of obstacles. Never ride under the influence of alcohol/drugs. Ensure children are supervised at all times near any dirt bike activity. Always carry a mobile phone or radio device so you can contact help in case of an emergency. Always adhere to the maximum load of the product. Minor assembly is required In the interest of safety it is recommended that you have this bike assembled by a skilled bike mechanic. You may need to provide proof of being assembled by a skilled mechanic, if not a report from a small engine mechanic advising the issues to process you warranty claims. Labour is not covered under warranty. Warranty is a parts replacement warranty and does not cover labour costs. Defective parts may need to be sent back to us for inspection. Before using the product, check that all nuts, wiring and bolts are tightened as they can become loose during shipping. For the first tank, run in the engine, please do not over-rev the engine for the first 1-3 months as the engine is new and should be treated as such. This item is intended for off road use only.
Packaging
Product Weight
75kgs
Gross Weight
80kgs
Packaging Dimensions
1550 x 445 x 880 mm
Atomik Warranty
Atomik strives to provide the best after sales service for all our valued customers. We pride our self to deliver quality products and services. All products are extensively tested prior to packaging. We warrant that all products are free from defective material and defective workmanship, and we will replace or repair any part that proves to be defective, without charge, upon an approved warranty claim. All items are sold in a crate as pre assembled! Some items are assembled at 90% and some are only at 70% assembled. Atomik highly recommend that you use a qualified mechanic to assemble all items for warranty and safety.
Warranty Periods
Atomik products come with a manufacturer warranty if the product is purchased in a crate this will be at the standard period. If this item is assembled by Go Easy Australia this may extend the warranty period to the assembled warranty period. Click here to view the full terms and conditions and warranty periods.
Warranty Exclusions
• This warranty does not cover damage due to misuse, abuse, incorrect assembly, improper and irregular maintenance, or accident or collision.
• In similar policies to Honda, Yamaha, and Kawasaki, any Atomik bike or quad used for racing or competition purposes will not be covered by this warranty.
• Although it has been checked during manufacture, prior to packaging, and prior to dispatch, please ensure all bolts & nuts and spoke are tightened before use (MUST CHECK ALL BOLTS & NUTS this includes engine bolts etc), and all parts are functioning correctly. Your warranty will be voided if your item has not been assembled correctly, prior to use.
• Parts is only covered if it is deemed to be factory fault, NOT if the item was misuse, improper assembly or irregular maintenance and not for any wear & tear such as worn out tyres, dead battery, ripped seat and etc.
• Any modification/upgrade none atomik parts installed incorrectly and causes any damages to your item warranty will NOT be accepted under any circumstances.
• Customer must provide and invoice number as proof of purchase and confirm the vin & engine number.
Labor is not included a part of the warranty, this is a parts replacement warranty.
How a claim is made
When making a claim, you will need to provide proof of purchase, condition photos of the item and the VIN and Engine number from the product. This information is required to be submitted via the support center and communication is made through the support center. When the claim is created, the customer will receive the claim number and the customer support team should reply within 48 hours.
What payment types are accepted?
VISA, MasterCard, American Express, PayPal and GoEasy Gift cards.
Go Easy Bank Transfer Details
Commonwealth Bank
Account name: Go Easy Online
BSB: 063 120
Account Number: 102 44 175
*Please ensure when making payment that the order number is used as the payment reference,
if this is not done delays cam occur in applying payment to your order.
How do I know my card details are secure?
We use Secure Socket Layer (SSL) and payment gateway for all orders placed to ensure the security of your personal card details.
Our secure web pages can be identified by their URL: that begins with 'https://', while standard pages begin with 'http://'.
A padlock or key will also be visible in the bottom right of your web browser.
Go Easy Australia Fraud Protection Security
At Go Easy Australia, we have a fraud protection security procedure in place which may occur to any order placed via our website/s.
Having this in place ensures peace of mind and the highest level of security protection for all our customers who shop with GMX Motorbikes.
A notification email will be sent to you, if your order as become part of this fraud protection security procedure.
Please follow the instructions on the email and call us to get your order processed.
Can I still order online if I don't have a credit card?
Yes, you can use a debit card (VISA or MasterCard) or open a PayPal account or pay via Bank Transfer
How do I get a PayPal account?
Visit the PayPal website www.paypal.com.au and sign-up for an account.