Crossfire 800GT 800cc 4x4 UTV - Red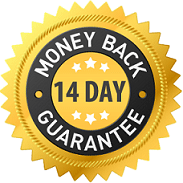 A robust workhorse that speaks of practicality is our Crossfire 800GT. Works like no other, it has DOHV V-Twin engine that is very versatile showing off its power no matter the terrain. Computer-controlled, it starts up and run regardless of the weather and of any challenging conditions. This machine maximizes the space to ensure you can fit more and load more whether you use it for farm work or any other outdoor activities. Its seat is best configured so you easily get in and out. It also has the hydraulic tipper tray that's one of its many features making this a unique model from among the others. You can load up to 454kg on the tray and pump up the work like you never did before. It runs on bullet-proof drive train, dual range transmission with an automatic CVTech Trailbloc IBC, it performs and engages smoothly on trails and roads. The dual A-Arm set up that this 800GT has, connected to the adjustable nitrogen filled shock absorber, it is never short on technology. With its tough abilities, its indeed a solid machine with its good looking exterior that's an ideal running machine that anyone would love to own.

General
Cargo Capacity
200kg
Bore x Stroke
91mm x 75mm
Front Suspension
Independent dual A-arm / Piggy Back Reservoir / Nitrogen Filled / 15mm Hard Chrome Shaft / Adjustable Compression and Rebound Dampening
Rear Suspension
Independent dual A-arm / Piggy Back Reservoir / Nitrogen Filled / 15mm Hard Chrome Shaft / Adjustable Compression and Rebound Dampening
Compression Ratio
11:1
Displacement
800cc
Front Tyre
AT27 x 9 –14 Radial
Rear Tyre
AT27 x 11 –14 Radial
Final Drive
Shaft Drive
Wheelbase
193cm
Ground Clearance
33cm
Fuel Capacity
30ltr
Towing Capacity
907kg
Storage
Warranty
1 Year Factory
Technical
Drivetrain
On Demand 2WD / 4WD with Differential lock – L H N R
Engine Type
EFI 4-Stroke – OHV / V-Twin Cylinders
Starting Mode
Electronic
Cooling System
Liquid
Transmission
Automatic CVTech Trailbloc IBC
Fuel Delivery System
Electronic Fuel Injection
Front Brake
Dual Ventilated Hydraulic Disc
Rear Brake
Dual Ventilated Hydraulic Disc
Rider
Product Size
311cm x 169cm x 197cm (LxWxH)
Packaging
Packaging Weight
660kg
Product Weight
770kg
Packaging Dimensions
234cm x 168cm x 130cm (LxWxH)
What payment types are accepted?
VISA, MasterCard, American Express, PayPal and GoEasy Gift cards.
Go Easy Bank Transfer Details
Commonwealth Bank
Account name: Go Easy Online
BSB: 063 120
Account Number: 102 44 175
*Please ensure when making payment that the order number is used as the payment reference,
if this is not done delays cam occur in applying payment to your order.
How do I know my card details are secure?
We use Secure Socket Layer (SSL) and payment gateway for all orders placed to ensure the security of your personal card details.
Our secure web pages can be identified by their URL: that begins with 'https://', while standard pages begin with 'http://'.
A padlock or key will also be visible in the bottom right of your web browser.
Go Easy Australia Fraud Protection Security
At Go Easy Australia, we have a fraud protection security procedure in place which may occur to any order placed via our website/s.
Having this in place ensures peace of mind and the highest level of security protection for all our customers who shop with GMX Motorbikes.
A notification email will be sent to you, if your order as become part of this fraud protection security procedure.
Please follow the instructions on the email and call us to get your order processed.
Can I still order online if I don't have a credit card?
Yes, you can use a debit card (VISA or MasterCard) or open a PayPal account or pay via Bank Transfer
How do I get a PayPal account?
Visit the PayPal website www.paypal.com.au and sign-up for an account.