Crossfire CF50 50cc Kids Dirt Bike - Green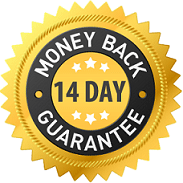 The lightest Crossfire Motorbike that is engineered for the small riders who wants the best of a bike that's more manageable. Crossfire CF50 is a 4 stroke bike that has 46kg dry weight. With its aluminum wheels and hubs, aluminum engine case and cylinder head and forged triple clamps and risers, it's the lightest material detail for this range. Crossfire CF50 also features a weight distribution to as close as 50:50 with its centre mount of battery in the middle of the bike. It also boasts its throttle limiter. It helps rider pin the throttle all the way thus making it a safe ride. It's paired with Hydraulic Disc brakes that's just great at road grips without much effort of squeeze.
Crossfire CF50 50cc Kids Dirt Bike is no doubt the top choice for a fun mini bike and a power-packed feature in one!
FEATURES
Fully automatic
Class leading 46kg Dry net weight
Air box
Electric start
Aluminium wheels
General
Fuel Consumption
≤450g/KW.H
Gearshift
Full automatic
Seat Height
57cm
Tyres
Deep Tooth, 2.5-10
Compression Ratio
8.5:1
Displacement
50cc
Front Fork
39/42- 550 mm
Wheelbase
920mm
Handlebar
Steel
Ground Clearance
170mm
Swingarm
Square Steel Tube
Fuel Capacity
3L
Triple Clamps
Forged Aluminum
Quad Dirt Bike Parts
Suspension
Rear: 240 mm, Recovery Damping Non-Adjustable
Wheels
Front: Steel Rim,1.6-10 Rear: Steel Rim,1.6-10
Bore and Stroke
44mm x 37.4mm
Ignition Mode
CDI
Maximum Power
5Hp/7500r/min
Maximum Torque
≥3.0N.m/4500r/min
Product Weight
46kg
Product Size
129cm x 68cm x 84cm
Technical
Sprocket Ratio
420Pitch -10T Front 43 Rear
Engine Type
Horizontal, single cylinder, 4-stroke, air cooling, full automatic
Starting Mode
Electric start
Carburetor
PZ14Q
Clutch Type
Wet, multi-plate, constant mesh
Frame
Backbone Type
Front Brake
Disc, Front: 190mm
Rear Brake
Disc, Rront: 190mm
Packaging
Packaging Weight
56kg
Packaging Dimensions
121cm x 36cm x 65cm (LxWxH)
What payment types are accepted?
VISA, MasterCard, PayPal and GoEasy Gift cards.
Go Easy Bank Transfer Details
Commonwealth Bank
Account name: Go Easy Online
BSB: 063 120
Account Number: 102 44 175
*Please ensure when making payment that the order number is used as the payment reference,
if this is not done delays cam occur in applying payment to your order.
How do I know my card details are secure?
We use Secure Socket Layer (SSL) and payment gateway for all orders placed to ensure the security of your personal card details.
Our secure web pages can be identified by their URL: that begins with 'https://', while standard pages begin with 'http://'.
A padlock or key will also be visible in the bottom right of your web browser.
Go Easy Australia Fraud Protection Security
At Go Easy Australia, we have a fraud protection security procedure in place which may occur to any order placed via our website/s.
Having this in place ensures peace of mind and the highest level of security protection for all our customers who shop with GMX Motorbikes.
A notification email will be sent to you, if your order as become part of this fraud protection security procedure.
Please follow the instructions on the email and call us to get your order processed.
Can I still order online if I don't have a credit card?
Yes, you can use a debit card (VISA or MasterCard) or open a PayPal account or pay via Bank Transfer
How do I get a PayPal account?
Visit the PayPal website www.paypal.com.au and sign-up for an account.