Crossfire CF70 70cc Kids Dirt Bike - Yellow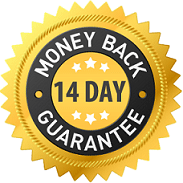 A sure-fire hit motorbike for the kids that will heat up their passion for dirt bikes is our Crossfire CF70 70cc Kids Dirt Bike. Brilliantly built with sturdy frame, class leading Lifan power plant, oil dampened suspension and knobby tires that will keep stability on rides. Superior front and rear hydraulic brakes are sure to perform for twist and turns. Kids will only have a solid action-packed ride without the worry of clutch and stalling with its step through gear box. Easy electric or kick start, with 65kg maximum load.
An ideal way to jump start the kids on track, this bike is a confident choice and will be a staple on the dirt roads!
FEATURES

70cc 4 Stroke
Kick and Electric Start
Front and rear hydraulic disc brakes
10″ wheels
General
Wheels
Front: 10″ 2.5-10 Rear: 10″ 2.5-10
Maximum Speed
55km/h
Seat Height
61cm
Final Drive
Chain: 420 – 78L
Wheelbase
914mm (36″)
Ground Clearance
147mm (5.8″)
Fuel Capacity
2.64L
Quad Dirt Bike Parts
Throttle
Hand-twist Controlled
Bore and Stroke
57mm x 42mm
Product Weight
57kg
Technical
Sprocket Ratio
Front Sprocket: 420-14T Rear Sprocket: 420-37T
Engine Type
70cc 4-stroke 1-cylinder
Starting Mode
Kick-start and Electric start
Clutch Type
Wet, Multi-Disc, Semi-Auto
Transmission
Semi automatic
Front Brake
Hydraulic Disc Brakes (Twin piston)
Rear Brake
Hydraulic Disc Brakes (Twin piston)
Gearing
4 speed 0-1-2-3-4
Rider
Maximum Load
65kg
Packaging
Packaging Weight
66kg
Packaging Dimensions
136cm x 37cm x 71cm (LxWxH)
What payment types are accepted?
VISA, MasterCard, PayPal and GoEasy Gift cards.
Go Easy Bank Transfer Details
Commonwealth Bank
Account name: Go Easy Online
BSB: 063 120
Account Number: 102 44 175
*Please ensure when making payment that the order number is used as the payment reference,
if this is not done delays cam occur in applying payment to your order.
How do I know my card details are secure?
We use Secure Socket Layer (SSL) and payment gateway for all orders placed to ensure the security of your personal card details.
Our secure web pages can be identified by their URL: that begins with 'https://', while standard pages begin with 'http://'.
A padlock or key will also be visible in the bottom right of your web browser.
Go Easy Australia Fraud Protection Security
At Go Easy Australia, we have a fraud protection security procedure in place which may occur to any order placed via our website/s.
Having this in place ensures peace of mind and the highest level of security protection for all our customers who shop with GMX Motorbikes.
A notification email will be sent to you, if your order as become part of this fraud protection security procedure.
Please follow the instructions on the email and call us to get your order processed.
Can I still order online if I don't have a credit card?
Yes, you can use a debit card (VISA or MasterCard) or open a PayPal account or pay via Bank Transfer
How do I get a PayPal account?
Visit the PayPal website www.paypal.com.au and sign-up for an account.