GMX 125cc Blaide Dirt Bike Blue/Red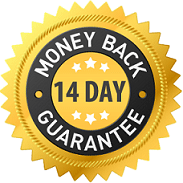 All New GMX Blaide Dirt Bike 125cc is here to start up a sharp ride! The Blaide Dirt Bike is the newest entry to our 125cc range and it is a powerful machine with 4-stroke, Air cooling engine system. A robust bike with features that's fit for an off-road machine. Great for beginners and stunt performers, GMX Blaide Dirt Bike is the way to pave the road with action! Kick start the rush and strike it with BLAIDE today to take your riding to levels!



General
Wheels
Steel Rim, Front: 1.40-14, Rear: 1.85-12
Seat Height
780mm
Tyres
Front: 60/100-14, Rear: 80/100-12
Front Fork
45/48- 735 Mm, Damping Loaded, Non-Adjustable
Wheelbase
1220mm
Handlebar
Steel
Swingarm
Formed Steel Sheet, Engineered & Structured By BSE
Fuel Capacity
5.2L
Triple Clamps
CNC Alloy
Quad Dirt Bike Parts
Bore and Stroke
52.4 X 57.9mm
Maximum Power
6.5kw/7000r/min
Product Weight
68kg
Product Size
167cm x 73cm x 108cm
Gross Weight
80kg
Packaging Size
142cm x 43cm x 64cm
Technical
Engine Model
125cc
Engine Type
4-Stroke, Air Cooling
Starting Mode
Kick Start
Carburetor
PZ26
Gearing
4 Gear, 1-0-2-3-4
Rider
Maximum Load
75kg
What payment types are accepted?
VISA, MasterCard, PayPal and GoEasy Gift cards.
Go Easy Bank Transfer Details
Commonwealth Bank
Account name: Go Easy Online
BSB: 063 120
Account Number: 102 44 175
*Please ensure when making payment that the order number is used as the payment reference,
if this is not done delays cam occur in applying payment to your order.
How do I know my card details are secure?
We use Secure Socket Layer (SSL) and payment gateway for all orders placed to ensure the security of your personal card details.
Our secure web pages can be identified by their URL: that begins with 'https://', while standard pages begin with 'http://'.
A padlock or key will also be visible in the bottom right of your web browser.
Go Easy Australia Fraud Protection Security
At Go Easy Australia, we have a fraud protection security procedure in place which may occur to any order placed via our website/s.
Having this in place ensures peace of mind and the highest level of security protection for all our customers who shop with GMX Motorbikes.
A notification email will be sent to you, if your order as become part of this fraud protection security procedure.
Please follow the instructions on the email and call us to get your order processed.
Can I still order online if I don't have a credit card?
Yes, you can use a debit card (VISA or MasterCard) or open a PayPal account or pay via Bank Transfer
How do I get a PayPal account?
Visit the PayPal website www.paypal.com.au and sign-up for an account.