GMX 150cc Big Wheel Dirt Bike Blue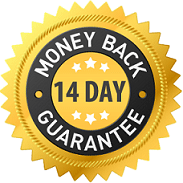 All NEW! GMX 150cc Big Wheel Dirt Bike with 150cc High-Performance Engine (4 Speed), has the newest design with power-packed features! Perform stronger with our newest line of 150cc dirt bike and grind the ground with this impressive package:
FEATURES
-Upside down Front Suspension
-Dual Hydraulic Disc Brakes
-Triple Suspension System
-Safety Chain Guard
-Kick Start
-Engine Bash plate
-Chrome Performance Exhaust
General
Wheels
17.0" x 70/100 (F) 14.0" x 90/100 (R)
Maximum Speed
100km/hr (depending terrain surface)
Oil Capacity
800ml
Final Drive
Chain
Fuel Capacity
3.0L
Throttle Control
Motorcycle Twist Throttle
Technical
Engine Model
Shineray 1250cc
Engine Type
4 stroke Oil cooled, Compression 10:1 , Heavy Duty Wet Multi-plate Clutch
Starting Mode
Kick Start
Cooling System
Oil Cooled
Oil type
15w40 4-Stroke Engine Oil
Transmission
4 Speed Manual Sport Gear All Up
Fuel
91 Unleaded Petrol
Front Brake
Hydraulic Drilled Disc Brake
Rear Brake
Hydraulic Drilled Disc Brake
Maximum Power
9.0kw @ 7500 RPM
Rider
Maximum Load
120kg
Rider Capacity
1 person
Product Size
175cm x 75cm x 116cm (LxWxH)
Important Safety & Product Information
Always wear a helmet, product clothing and gear such as goggles, long sleeves, long pants, boots and gloves/hand protection when riding these products. For motorised products a motorbike standard helmet needs to be worn. Never let children ride dirt bikes that are meant for adults, even as passengers. Do not carry any passengers on dirt bikes that are meant for one person. Dirt bikes are not all-terrain vehicles so they cannot go safely on all types of terrain. Avoid riding on rough terrain or steep slopes. Ride on familiar tracks and beware of obstacles. Never ride under the influence of alcohol/drugs. Ensure children are supervised at all times near any dirt bike activity. Always carry a mobile phone or radio device so you can contact help in case of an emergency. Always adhere to the maximum load of the product. Minor assembly is required In the interest of safety it is recommended that you have this bike assembled by a skilled bike mechanic. You may need to provide proof of being assembled by a skilled mechanic, if not a report from a small engine mechanic advising the issues to process you warranty claims. Labour is not covered under warranty. Warranty is a parts replacement warranty and does not cover labour costs. Defective parts may need to be sent back to us for inspection. Before using the product, check that all nuts, wiring and bolts are tightened as they can become loose during shipping. For the first tank, run in the engine, please do not over-rev the engine for the first 1-3 months as the engine is new and should be treated as such. This item is intended for off road use only.
Packaging
Product Weight
70kg
Gross Weight
78kg
Packaging Dimensions
155cm x 44cm x 73cm (LxWxH)
What payment types are accepted?
VISA, MasterCard, PayPal and GoEasy Gift cards.
Go Easy Bank Transfer Details
Commonwealth Bank
Account name: Go Easy Online
BSB: 063 120
Account Number: 102 44 175
*Please ensure when making payment that the order number is used as the payment reference,
if this is not done delays cam occur in applying payment to your order.
How do I know my card details are secure?
We use Secure Socket Layer (SSL) and payment gateway for all orders placed to ensure the security of your personal card details.
Our secure web pages can be identified by their URL: that begins with 'https://', while standard pages begin with 'http://'.
A padlock or key will also be visible in the bottom right of your web browser.
Go Easy Australia Fraud Protection Security
At Go Easy Australia, we have a fraud protection security procedure in place which may occur to any order placed via our website/s.
Having this in place ensures peace of mind and the highest level of security protection for all our customers who shop with GMX Motorbikes.
A notification email will be sent to you, if your order as become part of this fraud protection security procedure.
Please follow the instructions on the email and call us to get your order processed.
Can I still order online if I don't have a credit card?
Yes, you can use a debit card (VISA or MasterCard) or open a PayPal account or pay via Bank Transfer
How do I get a PayPal account?
Visit the PayPal website www.paypal.com.au and sign-up for an account.