GMX 49cc Starter Quad Bike - Green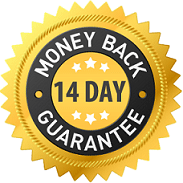 The GMX 49cc Starter Quad Bike is designed for kids starting recreational ATV riding.
It has a pull start, 2 stroke engine, automatic transmission and 10cm (4") wheels with Alloy rims.
Safety features include disc brakes front & rear, a physical kill switch and a dead-man switch.
For extra safety the speed can be limited for beginners and released again once the rider gains more confidence and can handle higher speeds.
FEATURES
| | |
| --- | --- |
| Physical Kill Switch | The physical kill switch is a switch you flick if you want the motor to cut out, it is generally located on the left side of the handle bar |
| Dead Man Switch | The dead man switch clips onto the rider so if the rider comes off the bike the motor cuts out, it is located on the right side of the handle bar |
| Speed Limiter | A screw on the handle bar allows you to limit the top speed of the quad bike. This may be released as the rider gains more confidence and can handle higher speeds |
| Heavy Duty Frame | GMX quad bike frames are unique, they have tubing with thicker walls making the whole frame stronger, more durable and importantly longer lasting |
General
Maximum Speed
24 - 40km (depending on terrain and load)
Seat Height
44.5cm
Front Suspension
Dual A-Arm with coil over shock absorbers
Rear Suspension
Rear Swing Arm with Coil Over Shock Absorber
Front Tyre
10 x 4.10-4 (4inch)
Rear Tyre
10 x 4.10-4 (4inch)
Tyre Pressure
65±5KPa
Wheelbase
68cm
Ground Clearance
5.5cm
Fuel Capacity
0.8L
Throttle Control
Thumb lever
Charger
N/A
Assembly
Products are up to 90% assembled. Minor assembly is required and in the interested of safety it is recommended that you have the quad bike assembled by a qualified, skilled small engine mechanic.
Technical
Engine Model
GMX 49cc
Engine Type
2 stroke, single cylinder, air cooled
Starting Mode
Pull Start
Ignition Type
CDI
Fuel Grade
Standard unleaded petrol mixed with 2 stroke oil
Fuel Oil Mixing Ratio
25:1
Oil type
Two Stroke oil - Use only mineral oil based two stroke oil to mix with fuel - Do not use castor based oil
Transmission
Automatic with centrifugal steel clutch
Drive
Chain
Front Brake
Dual Disc
Rear Brake
Single Disc
Brake Operating Mode
Hand
Rider
Maximum Load
50kg
Rider Capacity
1 Person
Product Size
94 x 66 x 63cm (L x W x H)
Important Safety & Product Information
Always wear a helmet, productive clothing and gear such as goggles, long sleeves, long pants, boots and gloves/hand protection when riding these products. For motorised products a motorbike standard helmet needs to be worn. Never let children ride quad bikes that are meant for adults, even as passengers. Do not carry any passengers on quad bikes that are meant for one person. Quad bikes are not all-terrain vehicles so they cannot go safely on all types of terrain. Avoid riding on rough terrain or steep slopes. Ride on familiar tracks and beware of obstacles. Never ride under the influence of alcohol/drugs. Ensure children are supervised at all times near any quad bike activity. Always carry a mobile phone or radio device so you can contact help in case of an emergency. Always adhere to the maximum load of the product. Before using the product, check that all nuts, wiring and bolts are tightened as they can become loose during shipping. For the first tank, run in your new engine, do not over-rev the engine for the first 1-3 months. This item is intended for off road use only.
Packaging
Product Weight
28kg
Gross Weight
35kg
Packaging Dimensions
99 x 57 x 50.5cm (L x W x H)
GMX MOTORBIKES WARRANTY
Our goods come with guarantees that cannot be excluded under the Australian Consumer Law. You are entitled to a replacement or refund for a major failure and compensation for any other reasonably foreseeable loss or damage. You are also entitled to have the goods repaired or replaced if the goods fail to be of acceptable quality and the failure does not amount to a major failure.
The manufacturer warrants this product to be free of manufacturing defects for a period of 12 months from date of purchase. This Limited Warranty does not cover normal wear and tear( exlcusions apply) or any damage, failure or loss caused by improper assembly, maintenance, or storage or use of the GMX product. Some parts will have a limited warranty period, please see below. This warranty is a part replacement warranty.
3 Month Parts Replacement Parts
Electrical compenonts, supsenison, drive train and brakes/fittings.
30 Days Parts Replacement Parts
Bearings, tires, tubes, cables, clutches, brake pads, seats
Minor assembly is required and in the interest of safety and warranty it is recommended that you have this product assembled by a qualified, skilled small engine mechanic.
You may need to provide proof of being assembled by a skilled mechanic if not a report from a small engine mechanic advising of the issues to process your warranty claims.
The warranty is a parts replacement warranty and labor is not included, defective parts may need to be sent back for inspection.
This Limited Warranty will be void if the product is ever;
- Used in a manner other than for recreation or transportation
- Modified in anyway
- Rented or commercial use.
The manufacturer is not liable for incidental or consequential loss or damage due directly or indirectly to the use of this product.
Always adhere to the maximum load of the product, over loading the product will void the warranty.
How a claim is made
When making a claim, you will need to provide proof of purchase, condition photos of the item. This information is required to be submitted via the support center and communication is made through the support center. When the claim is created, the customer will receive the claim number and the customer support team should reply within 48 hours.
What payment types are accepted?
VISA, MasterCard, PayPal and GoEasy Gift cards.
Go Easy Bank Transfer Details
Commonwealth Bank
Account name: Go Easy Online
BSB: 063 120
Account Number: 102 44 175
*Please ensure when making payment that the order number is used as the payment reference,
if this is not done delays cam occur in applying payment to your order.
How do I know my card details are secure?
We use Secure Socket Layer (SSL) and payment gateway for all orders placed to ensure the security of your personal card details.
Our secure web pages can be identified by their URL: that begins with 'https://', while standard pages begin with 'http://'.
A padlock or key will also be visible in the bottom right of your web browser.
Go Easy Australia Fraud Protection Security
At Go Easy Australia, we have a fraud protection security procedure in place which may occur to any order placed via our website/s.
Having this in place ensures peace of mind and the highest level of security protection for all our customers who shop with GMX Motorbikes.
A notification email will be sent to you, if your order as become part of this fraud protection security procedure.
Please follow the instructions on the email and call us to get your order processed.
Can I still order online if I don't have a credit card?
Yes, you can use a debit card (VISA or MasterCard) or open a PayPal account or pay via Bank Transfer
How do I get a PayPal account?
Visit the PayPal website www.paypal.com.au and sign-up for an account.